The no. 1 cause of VW T3 or T25 gearbox problems; gear linkages
The no 1 cause of VW T3 or T25 gearbox problems which is not actually the gearbox is a worn out and badly adjusted gear linkage. This can result in difficulty finding gears, the feeling of stirring porridge crunching, and a hit and miss gear change. In addition, this forcing of the van into gears also has knock-on effects internally damaging the gearbox.
Due to the fact that the engine and the gearbox is in the back of a VW T3 we have an exceptionally long gear linkage compared to other vehicles. Our linkage is approximately 3m! As our vans are all nearly 30 years old and most of the components in the linkage such as bushes etc are some form of nylon or plastic combined with dried out and contaminated grease the bushes that hold your gear linkage in place are often worn. Now as we all know a small amount of wear at the gear stick end magnified over a distance of 3 metres can result in a lot of play at the gearbox end.
If your gear linkage is not fresh and set up properly no matter how good of condition your gearbox is, you still won't be able to change gear properly.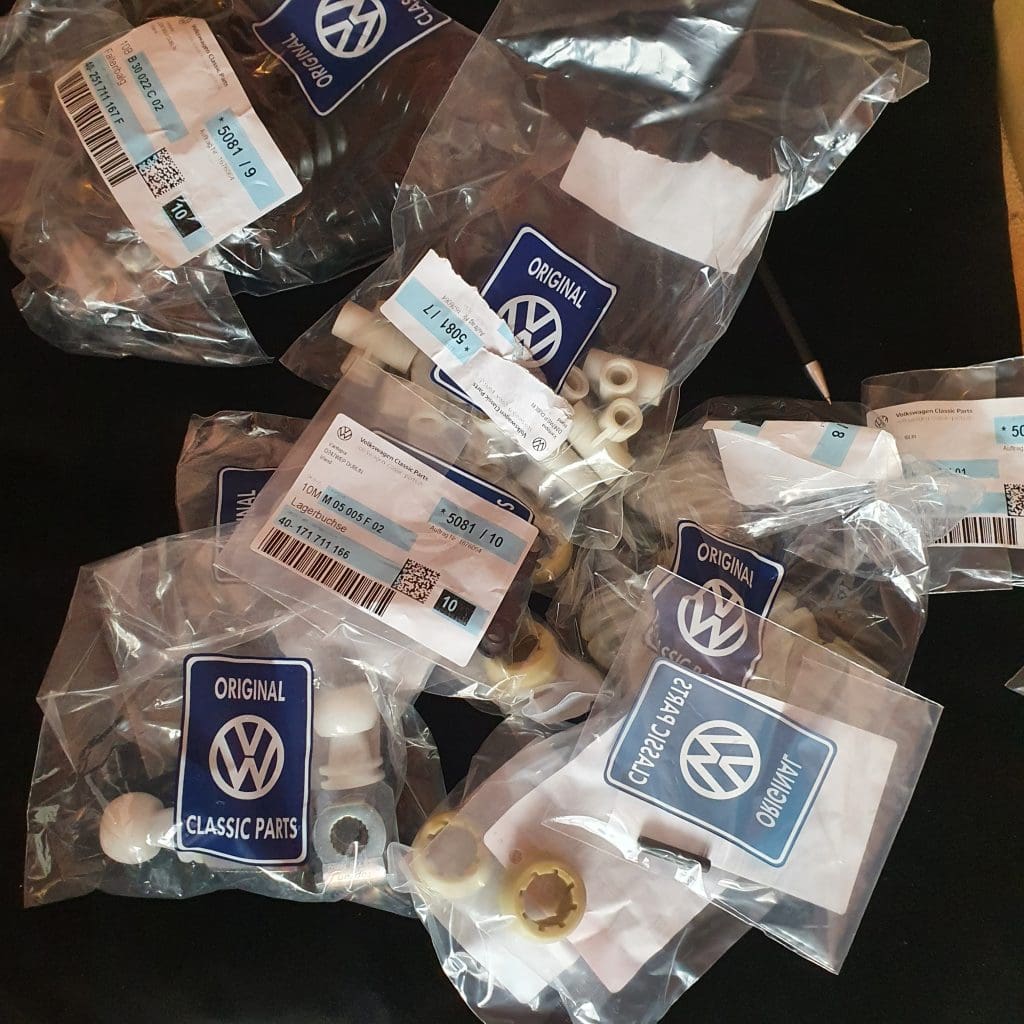 Renewing your VW T3 / T25 Gear linkage
Renewing your gear linkage is one of the most cost-effective and easiest ways to improve your driving experience. It doesn't take long to do and is easily done in a day by most people. It may take a little adjusting to get it right but once you do you will be able to effortlessly change gears smoothly with just your fingers.
VW T3 / T25 Gear linkage kits come in a variety of flavours:
More info on renewing your VW T3 / T25 gear linkage
Here are some excellent articles on renovating your gear linkage:
4 speed and Syncro
Adjusting_4_speed_change_mechanism
Renovating_4_speed_change_mechanism_Pt2
Renovating_4_speed_change_mechanism_Pt3
5 speed
Renovating_5_speed_change_mechanism_Pt1
Renovating_5_speed_change_mechanism_Pt2